Motel 6 Dania Beach
26.05309

,

-80.1299
Dania Beach

,

United States

|
114US$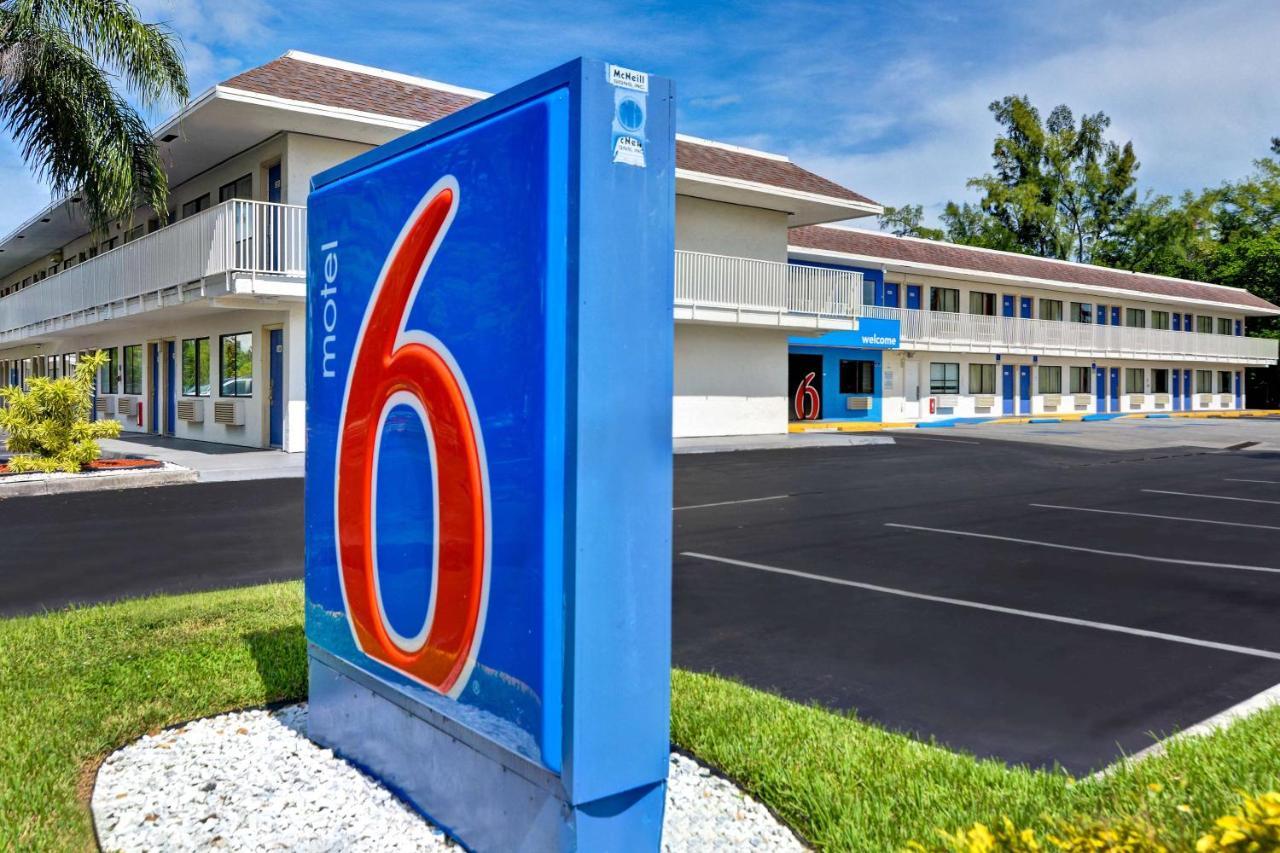 Address
825 E Dania Beach Blvd
,
Dania Beach
,
Florida
,
United States
,
33004
, Florida
Overview
Set at the footsteps of supermarket, a market and a grocery store, and a 10-minute drive away from Port Everglades, Motel 6 Dania Beach features 163 rooms 1.5 miles from Carpenter House at Hollywood North Beach Park. Guests will have access to a parking lot on site for added convenience.
Location
Located around 1.9 miles away from family attractions like Boomers Amusement Center, the 2-star motel is about 20 minutes' walk from Dania Beach city center. The IGFA Fishing hall "International Game Fish Association" is also located 10 minutes' drive from 6 Dania Dania Beach. The nearby entertainment attractions of Dania Beach include The Casino at Dania Beach, which is just 0.8 miles away.
Additionally, a metro station is at the footsteps of Motel 6 Dania Beach.
Rooms
Some rooms have private bathrooms with a bath and a roll in shower.
Eat & Drink
Bad Boys of England is set minutes' driving from the Dania Beach hotel.
Internet
Wireless internet is available in public areas for free.
Guest Parking
No parking available.
Year renovated:   2006.  Number of rooms:   163.
Facilities
Most popular facilities
Free Wi-Fi
Free Wi-Fi in public areas
General
Free Wi-Fi
24-hour services
Food/ Drinks
Swimming pool
Laundry
Private beach
Spa & Leisure
Outdoor swimming pool
Beach access
Room view
Sea view
Garden view
City view
Mountain view
Pool view
River view
Landscape view
Good to know
Check-in
from 15:00-23:59
FREE
Check-out
until 11 am
FREE
Pets
Pets are allowed on request.
Rooms and availability

Bed options:

Sleeping arrangements for 4 persons

Max:

4 persons
City view

Air conditioning

Bed options:

Sleeping arrangements for 4 persons

Max:

4 persons
Mountain view

Air conditioning

Bed options:

Max:

2 persons
City view

Shower

Bathtub

Air conditioning
Location
825 E Dania Beach Blvd
,
Dania Beach
,
Florida
,
United States
,
33004
, Florida
City landmarks
Nearby
Restaurants
Casino
The Casino at Dania Beach
4200 ft
Harbour Towne Marina
3700 ft
Museum
Wiener Museum of Decorative Arts
1.1 mi
John U Lloyd Beach State Park
1.3 mi
Nature reserve
Anne Kolb Nature Center
3.0 mi
1760 NW 1st St
Dania Beach Hurricane
1.9 mi
Church
Cathedral of St. Matrona of Moscow in Miami
3600 ft
First Baptist Church of Dania
3600 ft
6503 N Ocean Dr
Dr. Von D. Mizell-Eula Johnson State Park
1.3 mi
City of Dania Beach Marina
1.3 mi
303 N Federal Hwy
The Holocaust Documentation and Education Center
4200 ft
Meadowbrooks Shopping Center
4400 ft
Grand Central Mall
4500 ft
South Florida Art Institute
4600 ft
Dania City Parks and Recreation
4900 ft
Park
Hollywood North Beach Park
2.0 mi
Spa Centre
Hollywood Beach Broadwalk
2.0 mi
100 N Beach Rd
Dania Beach Ocean Park
1.3 mi
South Florida Kite Boarding
600 ft
Restaurant
The Clubhouse at Dania Jai-Alai
2400 ft
Getting around
Airports
Fort Lauderdale Hollywood

(FLL)
4.7 mi
Fort Lauderdale Executive (FXE)
14.7 mi
Train
Fort Lauderdale-Hollywood International Airport Rail Station
2.3 mi
Fort Lauderdale Airport Station
2.3 mi
You can book a shuttle, once your reservation is complete.
Reviews
Herb

Exceptionally comfortable beds and climate control and TV set. The staff were helpful and polite made my stay comfortable. The location was peaceful and easy, the room was brand-new: D

Art

Had a great stay in our clean room with a bed.

James

Came here for 1 day, the hotel was quiet, it had magnificent location very close to cruise terminal, supermarket.

missing

It was easy to get to everywhere we wanted to go. I used to live in Dania Beach and knew Motel 6 was a nice hotel. My friends have stayed there over the years. ( I was there for 10 years). The power was out when I went to check in but the staff was great when the power came on. They treated us like family.

missing

Cheaper, good lacation near the beaches.

You have to pay for wifi, you have to get car to move, there's no rest near , like almost 1 mile there is a 7 eleven

missing

Location, very close to airport and Port Everglades, polite staff, room and toilet fairly clean. Aircon and tv were working.

Well, it is a cheap hotel, so you get what you are paying for, so far from luxury. All bit shabby really, my blanket had a whole from a cigarette. But I would stay there again, as there was nothing there to put me off.

missing

Location was very convenient, very close to the airport, not far from the sea side. And Parking in front with no additional charge.

When arriving (around 8PM), our booking was cancelled and we were requested to pay, as the hotel was not paid by Booked.net. Bed was not confortable, Air conditionning was difficult to control: either too hot or too cold. Just coffee available for breakfast.

missing

As a person who travel alot i mostly pay attention to comfort and location, at the Motel 6 Dania Beach the location was perfect as for me and bed was comfortable.

I didnt feel safe while staying in the hotel due to easy accessebility to anyone, the entrance to the rooms was not through a lobby, it was right directly from a street, so anyone can enter.

missing

Vending machines , did not have time to check out the pool,

Not very many channels on tv, no supply's in bathroom like shampoo or mouthwash, no fridge , which I actually needed To put my insulin in

missing

Air conditioner worked great Price

We used it just to sleep before we flew out and had to be at the airport at 7am - it was the closest hotel.. They had security gates when you drove inside the parking lot - they had to unlock it for us to leave at 4am. They didn't have an alarm in the room or coffee in the lobby (not until 7) Remote location - GPS couldn't even find it. Too far away from things ... kind of scary place.

missing

price

poor location, lots of hustle and bustle on premises.guy dragging girl out of car,girls running around trying to find lost friend,ice machine broken, noshampoo in room, little towels,etc.

missing

The location was close to where I needed to be.

The room had a very bad sewer odor. While there the staff/maid did not service us. They didn't even leave us towels. I had to go get my own towels. I complained about the sewer odor and they gave me the spray to spray the room. I had to pay for wifi service per and that didn't work half the time. Stayed 4 days and they never came to our room. Also over the 4 days the cops were called twice. Parking lot doll of coop cars so there must be crime there.

missing

Location only..

Management rude and web site descending. I booked a room and provided all the information in advance yet my guest had to sit in the lobby five hours waiting for my flight arrival no consideration was made regardless they had all the credit card information with codes and instruction that my son would be there prior to my arrival from an international flight. I will not return nor refer anybody..the management rude ..

missing

It was fine for the price. Close to fll Airport and close to Port Everglades Cruise Terminal where I was heading the next morning. Great Publix Food Market near motel, with fantastic deli/prepared meal selection. I had no complaints....just had money left over to blow on cruise!!!!!

I expected what I got because as a senior, price is most important, and the room was entirely satisfactory.

missing

Fair prices and good installations.
FAQ
What is the distance from the 2-star Motel 6 Dania Beach to Dania Beach city center?
Dania Beach city center is reachable within a 20-minute walk from the 2-star Motel 6 Dania Beach.
Which attractions can we visit during our stay in the 6 Dania?
Staying at the 6 Dania, you shouldn't miss Dania Beach's main attractions, such as Carpenter House at Hollywood North Beach Park (1.5 miles), the E. K. Harry library "International Game Fish Association" (1.9 miles) as well as Port Everglades accessible with a 10-minute drive.
Can we park our car at Motel 6 Dania Beach?
Yes, guests of Motel 6 Dania Beach can leave their car in parking onsite.
What is check-in and check-out time at the unpretentious 2-star Motel 6 Dania Beach?
Guests of the unpretentious 2-star Motel 6 Dania Beach can check in from 3 PM to 11.59 PM and check out from 11 AM.
Which facilities are offered in the rooms of the motel?
Some rooms of the motel welcome guests with the following facilities:
free wireless internet access
a work desk
TV
climate control
Is there a bar at the hotel?
Guests of the hotel are welcome to relax at the onsite snack bar.